European Central Bank President Christine Lagarde hopes that 2021 will still be the year of economic recovery post-pandemic, despite strict lockdowns and concerns over new Covid-19 variants. "Our hope is that still 2021 is the year of recovery but in two phases and phase one is clearly one that it is still plagued with very high level of uncertainty," Lagarde said at a CNBC-moderated panel at the Davos Agenda summit on Monday.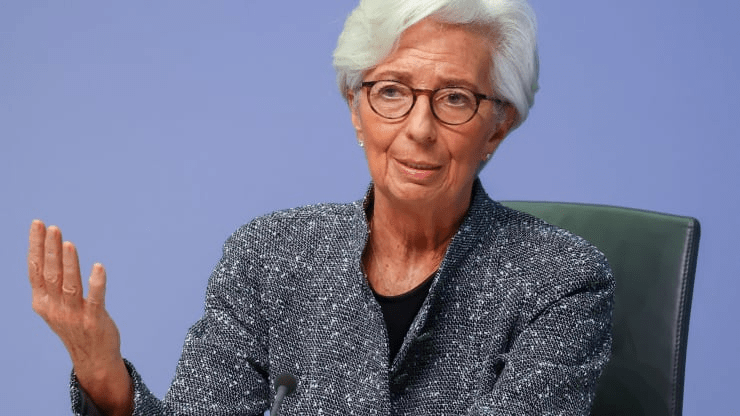 The euro zone is grappling with surging coronavirus cases, tough social restrictions and a slow rollout of vaccines. This is creating further economic pain for the region, which is estimated to have contracted more than 7% in 2020. According to Lagarde, the current economic environment "is still about crossing that bridge to the recovery, but where the journey seems to be a little bit delayed, but should not be derailed."
The euro zone entered the new year facing a stepping up of coronavirus restrictions: France intensified its curfew hours, Germany extended its national lockdown until mid-February, the Netherlands also announced a new curfew and other countries decided to close schools. The latest variants of Covid-19 are a concern for policymakers as these have contributed to higher numbers of daily infections — in some cases worse than during the first wave of cases in the spring of 2020.
European countries started vaccinating citizens in late December but the rollout has been criticized for being too slow. In the latest escalation, the European Commission, the institution negotiating vaccine contracts on behalf of the 27 EU governments, confronted AstraZeneca on Monday for its delay in delivering its vaccines.
The pharmaceutical giant, whose vaccine could receive approval in the EU later this week, had informed the Commission on Friday that it will be delivering fewer doses in the coming weeks. This could become another headache for European governments looking to step up the number of daily vaccinations.
Source: FXPro